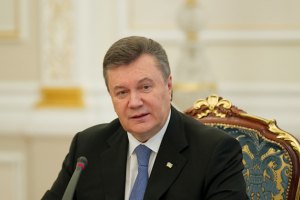 "Ukraine will continue to strengthen its position in the international agricultural market," the Head of State emphasized. «We harvested 58 million tons of grain this year which is a record crop in the years of independence,» Viktor Yanukovych said at the ceremony of opening Svitlovodsk river terminal, President Viktor Yanukovych Press Office.
«I am confident that Ukraine will continue to strengthen its position in the world as the breadbasket of Europe and a powerful exporter of grain,» he said. «In order to fulfill the given task it is necessary to make significant efforts for developing the system of river and sea port elevators.
Opening of Svitlovodsk river terminal is an important step in this direction,» the President noted. According to him, Svitlovodsk river terminal is a good example of attracting high technologies and innovations in
agro-industrialcomplex that facilitates the implementation of powerful food potential of Ukraine. «I am convinced that investment in the infrastructure of agricultural market and elevator complexes is investment in the future,» the President said.