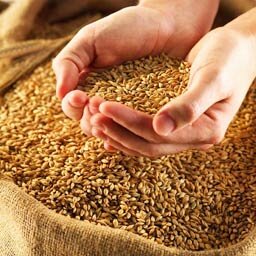 Agricultural output in Ukraine in January-June this year increased by 7.4% compared to the corresponding period last year, and in particular the increase in production at commercial farms was 11.8%, while that at private farms was 4.4%, the State Statistical Service of Ukraine has said.
According to the service, crop production during this period increased by 54.8%, and animal production was up by 1.6%.
Ukraine as of early July 2012 had harvested 2.3 times more grain (2.5 million tonnes) than last year. Areas under early grain and leguminous crops increased by 3.5 times. The company had grain stocks of 9.8 million tonnes, which is 2.3 times up year-on-year, including 5.4 million tonnes of wheat (2.8 times up).
The service noted that the total milk production (5.5 million tonnes) increased by 2.5%. An increase in milk production was recorded in 20 regions of Ukraine, while the largest increase was seen in Kharkiv region (10%), Rivne, Cherkasy, Ternopil regions (7%), Kyiv region (6%), and Poltava region (5%).
Egg production (9.7 billion units) was up by 0.5%. Poultry numbers as of July 1 this year (247 million birds) was 4% up from 2011.
by interfax